ПОХОЖИЕ ВИДЕОРОЛИКИ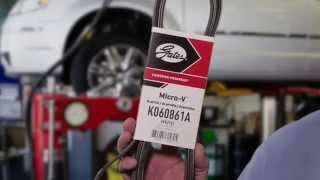 3 г. назад
Gates works globally with OE manufacturers to evolve the performance of belt drives—offering the most advanced serpentine belt technology and materials in the world. Aramid cord construction is required in demanding engines, creating stability and rigidity, and reducing vibrations in the application. Learn about stronger-than-steel aramid cord in this short video. It is utilized in applications such as: Engines with high specific output Turbo engines Engines with poor accessory drive geometry Diesels - See more at: http://www.gates.com/products/automotive/new-products/microv-aramid
6 г. назад
Starting in 2004, a new self-tensioning V-Ribbed belt technology was introduced to the original equipment market that eliminates separate tensioning devices on a secondary accessory drive. Gates has been manufacturing these patented Micro-V® Stretch Fit™ belts for the OE market for years, and Gates is the first to make them available in the aftermarket. Watch this video to learn about installation, and for more information visit http://www.gates.com/stretchfit/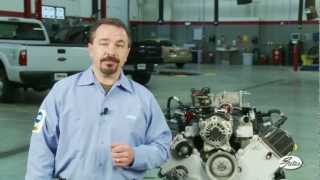 4 г. назад
Did you know pulley misalignment is the leading cause of belt chirp on serpentine belt drive systems? In addition, misalignment shortens belt life and can cause the belt to run off the drive. Watch this video and find out how you can accurately check your belt and pulley alignment. Ready to buy the Laser Alignment Tool? Send an email to AutoSale@Gates.com and we'll get you on your way.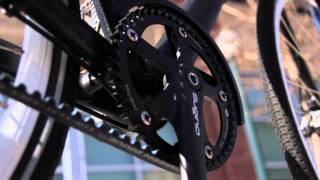 5 г. назад
A 5280 editor traded in her commuter bike for a month to try out the Gates Carbon Drive System. Did she like it? Watch to find out.
7 г. назад
Gates Carbon Drive Belt System for quiet, clean, bicycle riding. Eliminate the chain - no lubrication, no maintenance, no stretch. Enjoy the ride!
6 г. назад
Join Bill Mortimore as he walks you through installing a Micro-V Stretch Fit Belt, manufactured by the Gates Corporation. You cannot replace one of these belts with a standard v ribbed belt. Micro-V Stretch Fit Belts are made with TwistLock™ Technology - Advanced process adhering cord and adhesion gum, allowing the belt to stretch and tension on the drive without compromising the belts performance properties. These belts are being used on newer vehicles with 2 - 4 pulley drives with NO tensioner. Some vehicles requiring this belt: 2004-2008 Mazda 3, 2005-2008 Ford Escapes. Learn more at http://www.gates.com/stretchfit/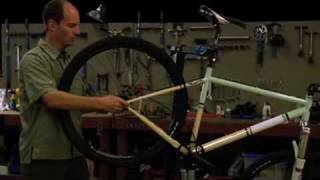 9 г. назад
How to install the Gates Carbon Drive Belt on a single speed bike.
1 г. назад
COOL CATS | Приколы с котами - НА РЫБАЛКЕ! РЖАЧ! Pls Like, Share, Comment and Don't forget to subscribe to our Channel ►SUBSCRIBE http://www.youtube.com/SVLife #SVLife #SVAnimals #SVchannel #SerbaTV #Funny_ANIMALS #Funny_Cats #funny #funny_videos_2017 #funny_video #Top10 #funny_moments #funny_baby #funny_bear #Animals #Funny_Dog ►ПОДПИШИТЕСЬ НА НАШ SV ♥ КАНАЛ ! ПОСТАВЬТЕ ЛАЙК ! )) http://www.youtube.com/SVLife ►New Funny Cats Rio #1 - A Funny Cat Videos Compilation [NEW MUSIC VIDEO] HD https://www.youtube.com/watch?v=VYLDqYqqS_4 ►Cat Larry - Cat of Prime Minister of UK https://www.youtube.com/watch?v=7NtujbETqTo ►Cat Maxi - Most lazy Indian cat | Кот Макси - Самый ленивый Индийский кот https://www.youtube.com/watch?v=fVMP5n4xmIM ►Cat sex | Welcome to Goa, India! https://www.youtube.com/watch?v=KNmeZVaHNSw ►Top 10. The best Funny Cats | Самые смешные кошки أفضل مضحك القطط https://www.youtube.com/watch?v=_wYRuv-swpU ►Funny cat sleeping | Как спят кошки | كما القط النائم https://www.youtube.com/watch?v=QmUtkeyjPvw ►COOL CATS | Приколы с котами - НА РЫБАЛКЕ! РЖАЧ! https://www.youtube.com/watch?v=YbX9FPd_ZnA ►MOST DANGEROUS INSECTS. A huge centipede. GOA | Огромная сороконожка. Гоа https://www.youtube.com/watch?v=GBLt48caFwo Fun with cats - fishing 猫との楽しい - 釣り المرح مع القطط - الصيد 乐趣猫 - 钓鱼 Приколы с котами, на рыбалке, юмор, животные, собаки, смешное видео, лайк, приколы, юмор, шутки, прикольное видео, веселое, ржака, прикол, прикольное видео, позитив, ржунимагу, котята, кошки, #Смешные_кошки #кошки #Котята #волшебокотики #котики #котята #Fun#пny_Cats #Funny_Cats_Compilation #приколысживотными #коты #приколыскошками #хеллоуин #SV #Halloween #Приколы_с_котами - #на_рыбалке #юмор #животные #смешное_видео #приколы, #юмор, #шутки, #прикольное_видео,#веселое #ржака #прикол #ржунимагу #юмор #смех #анекдоты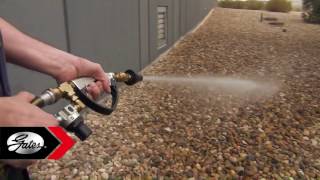 2 мес. назад
This video discusses a key element of cooling system maintenance: proper flushing! Proper flushing of the cooling system is key, and starts with correct setup of the PowerClean Flush Tool. Part 1 of a 2 part series.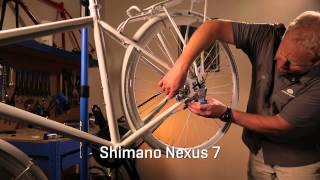 3 г. назад
In this educational video, learn how to change a flat if your bike is equipped with a belt drive and internal geared hub. Hubs featured included Shimano 8 and 11, Nexus 7 and NuVinci 360.
6 г. назад
https://www.rallysportdirect.com/part/timing-belts/gat-tckwp328b-gates-timing-belt-kit-w-water-pump&utm_source=YouTube&utm_medium=Gates&utm_campaign=YouTube - For more info click here Today Rick gives you guys a look at the Gates Timing Belt Kit for the Subarus that includes a water pump. This particular kit is for the 2004 WRX but they will all pretty much be the same aside from a few differences in pulleys and the water pump.
6 г. назад
Eric from the Gates product application engineering group talks about Gates Sonic Tension Meter 507C, a belt tensioning tool that measures the span vibration of the belt drive and converts it into a static tension. The meter was designed for use with Gates V-belts and synchronous belts but can be used with other belt types as well. Learn how to calculate the right tension setting for your belt and follow Eric's steps for getting an accurate reading. Questions? Contact the Gates Product Application group at 303-744-5800 (option 2) or email ptpasupport@gates.com.